News
Piedmont Technical College recently continued its tradition of excellence by receiving reaccreditation for the Electronic Engineering Technology and Engineering Graphics Technology programs.
View all news
Events
The PTC Student Nurses Association, Practical Nursing Care Club and Lambda Chi Nu are holding Chick-fil-A Night.
View all events
Blog
The 16 technical colleges serving South Carolina have joined forces to offer a new, innovative advanced manufacturing certification designed to prepare unemployed or underemployed workers for high-demand jobs in advanced manufacturing.
View all entries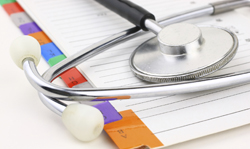 Applications are being accepted September 1- 16 for Health Science and Nursing Programs for spring 2015 entry. The programs currently accepting applications are: Associate Degree Nursing (ADN), Cardiovascular Technology (CVT), Occupational Therapy Assistant (OTA), Phlebotomy Technician (PHB), Practical Nursing (LPN), and Respiratory Care (RES).