GED Graduate Scholarship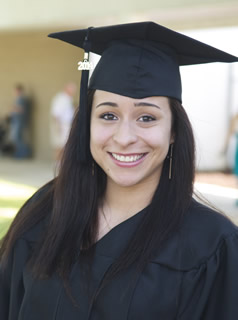 Getting a GED is a major accomplishment. We want to help you keep going.
Beginning in Fall 2014, Piedmont Technical College is offering scholarships to all incoming recent GED graduates.
Details and Eligibility
GED Graduates enrolling full-time (12 credit hours or more) in a certificate or diploma program are eligible to receive a $250 scholarship.
Graduates enrolling in an associate degree program will receive $500 over two years. For students enrolling part time, the scholarships will be pro-rated based on the number of credit hours taken.
The scholarship will be offered beginning in the Fall 2014 term.

Limited time: the scholarship must be used within 1 academic year following GED graduation.

For the initial scholarship period in Fall 2014, the scholarship offer is extended to graduates earning their GED after January 2013 enrolling in the Fall 2013 term.

Associate Degree students must be in good SAP standing to receive $250 in their second year.

Students must enroll in a minimum of 6 credit hours.

Current enrolled PTC students in good SAP standing who meet the criteria above are eligible to receive the scholarship in Fall 2014.

Limited to South Carolina Residents
For more details, or to enroll, contact the Office of Admissions.