New Student Orientation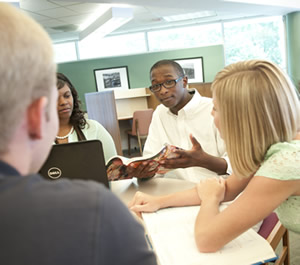 We are so pleased you'll be joining us for classes. Our new student orientation will provide you with the information you need to make your college experience a positive one.
You'll also meet faculty from your area of study and have the opportunity to visit classrooms, labs, and other important areas on campus.
Live Orientation
Fall 2014 :
Wednesday, August 20 for Associate in Arts, Associate in Science, Nursing and Health Sciences

Thursday, August 21 for Business, Information Technology, Public Service, Engineering Technology and Industrial Technology
Where: James Medford Family Event Center, Greenwood Campus
What to Bring: Bring a pen, PTC student ID number and your class schedule.
How to Register: Complete the Registration Form
For questions, call (864) 941-8614.
County Campuses:
Saluda: Thursday, August 14, 9 a.m.

Newberry: Thursday, August 14, 10 a.m.

Abbeville: Monday, August 18, 2 p.m.

Laurens: Tuesday, August 19, 9 a.m.

McCormick: Tuesday, August 19, 10 a.m.

Edgefield: Wednesday, August 20, 10 a.m.
**Students need only attend one orientation. Students who decide to attend county campus orientation should contact the specific county campus for detailed information and to sign up.
Online Orientation
If you can't make it to a live orientation session, we've prepared an online version for you in four parts. Make sure you have all the information you need for your first term by viewing the videos below in order, beginning with Module 1.