News
The James Medford Family Event Center at Piedmont Technical College welcomed more than 250 Piedmont Technical College graduates for two commencement ceremonies to celebrate their accomplishments.
View all news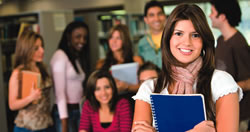 Apply today to get started.
In two years or less, Piedmont Technical College can train you for one of more than 80 career options in fields that are hiring. Or you can finish the first two years of your bachelor's degree for half the cost, and then transfer seamlessly to your destination school.