TypeFocus: Find a Career That Matches Your Personality Type
Apr
30
2013
At one point or another, most people have felt a little lost when it comes to which career direction would be a good fit for them. And there are so many jobs out there that it can be hard to know where to start. Whether you're just starting out, or you've gone through a series of jobs that have been less than satisfying, the good news is that there are tools to help you identify the kinds of careers you should explore.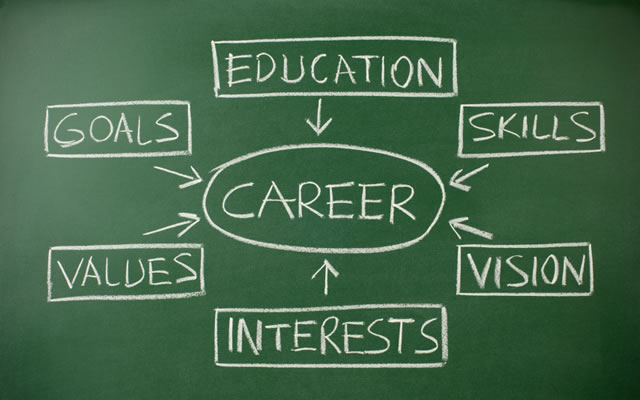 Through the Career Planning and Counseling Center, PTC offers a variety of tools to help you narrow down the variety of career choices that are out there to a manageable list. The College offers access to these tools as a service to the community. TypeFocus is one tool that students often find particularly helpful.
What is TypeFocus?
TypeFocus Careers is a web-based career assessment tool that provides customized reports and features that will help you decide on and plan a career path. The assessment will help you discover your personality type, interests and values, as well as what majors and careers will fit your natural strengths and interests. You'll also have access to a "Setting Goals", "Job Search Tools" and "Success at Work" reports where you can explore ways to be successful in your job search and learn about what it takes to successfully meet the needs of an employer.
Why use TypeFocus?
TypeFocus will help guide you through aligning your personality type, interests, and values with a college major and a career. You can use TypeFocus to gain a perspective on major fit and career objectives related to selecting the right program of study. After you've completed the assessment, you'll be presented with a set of educational and career planning goals that have been matched by professionals to 1,000 occupations.
This is an excellent tool for students who are:
Undecided about their career

Changing majors or concentrations

Exploring career options

Considering transferring to a four-year college or university
Who Can Use TypeFocus?
PTC offers TypeFocus free access to current and prospective students, as well as to the community.
To access TypeFocus Careers, you'll just need to contact PTC's Career Planning and Counseling Center at 864-941-8356 or edwards.b@ptc.edu. We'll assign you a password and give you instructions about how to access the assessment on www.typefocus.com.
Related Stories: