Laurens County Future Scholarship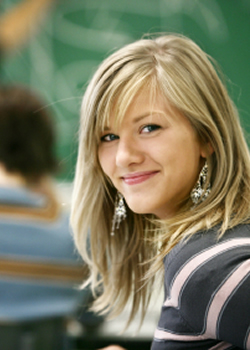 Laurens County has established a scholarship program with the intent of increasing the number of college-educated citizens in the county.
This scholarship is intended to assist with the county's economic development efforts and to improve the overall quality of life in Laurens County.

Details and Eligibility
The Laurens County Scholarship:
Pays all PTC tuition once students' federal and state financial aid is applied to their bills. Application fees, books, and incidental expenses are students' responsibility.

Is available for two consecutive academic years, if the County continues funding next year. Funding is currently in place for the 2014-2015 academic year.

Is available to students beginning in January 2015.
Who is eligible?
Students must be current residents of Laurens County and graduate from high school in the previous academic year or be early graduates in the spring or summer terms.

Students must complete a FAFSA ("Free Application for Federal Student Aid," a federal financial aid form) on time and exhaust all federal, state, and other sources of payment for tuition assistance first. The scholarship covers the remaining tuition balance, but does not cover fees or the cost of books.

There is no minimum or maximum credit-hour limit per semester.

Students must meet the same criteria for making satisfactory academic progress that recipients of federal financial aid programs must meet.

Students must complete their degrees within two years (if the County funds the scholarship in year two).
Note: the county has provided $50,000 for this scholarship program, and PTC will award scholarships to eligible students until funding is exhausted.
For more details, or to enroll, contact the Office of Admissions.