FAFSA Funfest
Select an events category: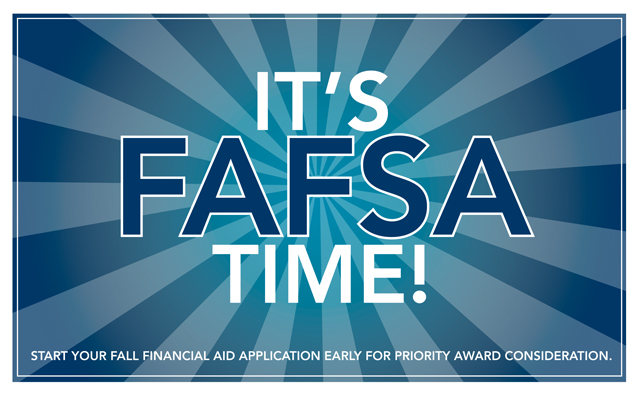 Snacks and music, along with door prizes! Financial aid staff will be available to assist with completing your FAFSA.
Greenwood Campus Student Center
March 20
10 a.m.-2 p.m.
Abbeville and Edgefield
March 25
10 a.m.-12 p.m.
Laurens and McCormick
March 26
10 a.m.-12 p.m.
Newberry and Saluda
March 27
10 a.m.-12 p.m.
What to bring with you:
Having the right information with you when completing your FAFSA will make the process easier, so bring as many of these as you can. If you are a dependent student, you will need this information for both you and your parent(s):
2012 federal tax return or other income documentation

Social Security number (this is on your Social Security card)

Driver's license (if any)

2012 W-2 forms or year-end pay stubs and other year-end records of money received

2012 untaxed income records (Social Security, Temporary Assistance to Needy Families, welfare, or veterans benefits records)

2012 bank statements

2012 business and investment mortgage information, business and farm records, stock, bond and other investment records

Your alien registration card (if you are not a U.S. citizen)

PIN for the FAFSA. (Apply for your PIN at www.pin.ed.gov)