Summer 2014 VIP Registration Begins
Select an events category: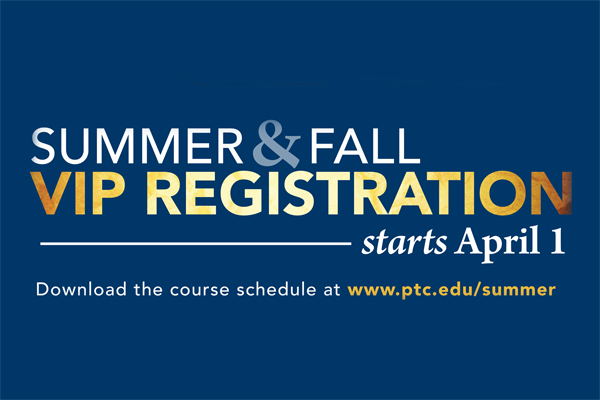 VIPs receive their first choice of classes and the $25 registration fee is waived. VIP registration begins April 1 and runs through April 30. Open Registration begins May 1. To become a Piedmont Tech VIP, register in the month of April by visiting the campus closest to you or call the Admissions Office at (864) 941-8369.